NNT – the steel stress testing expert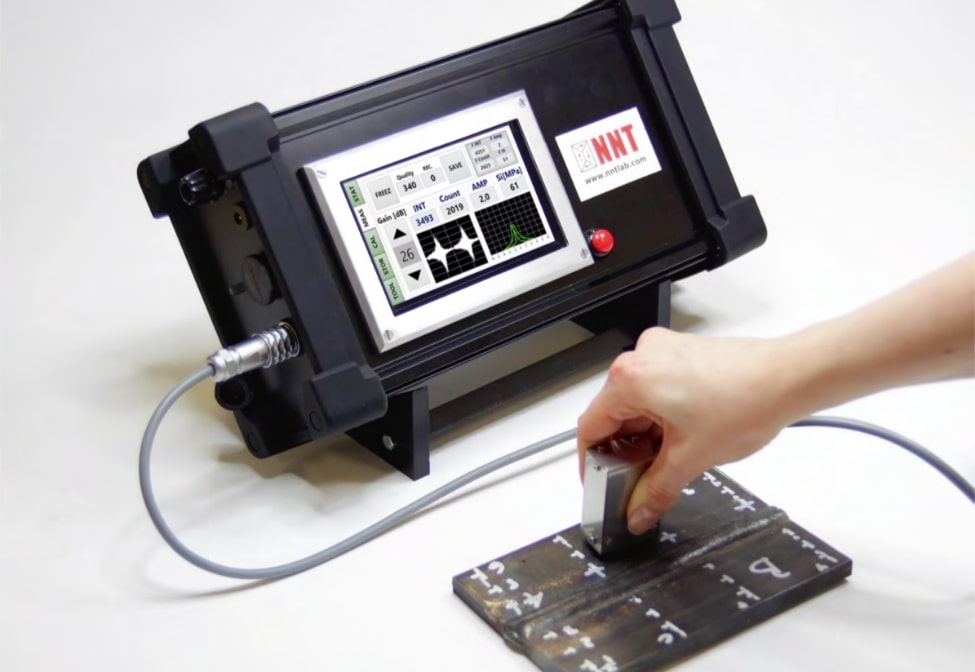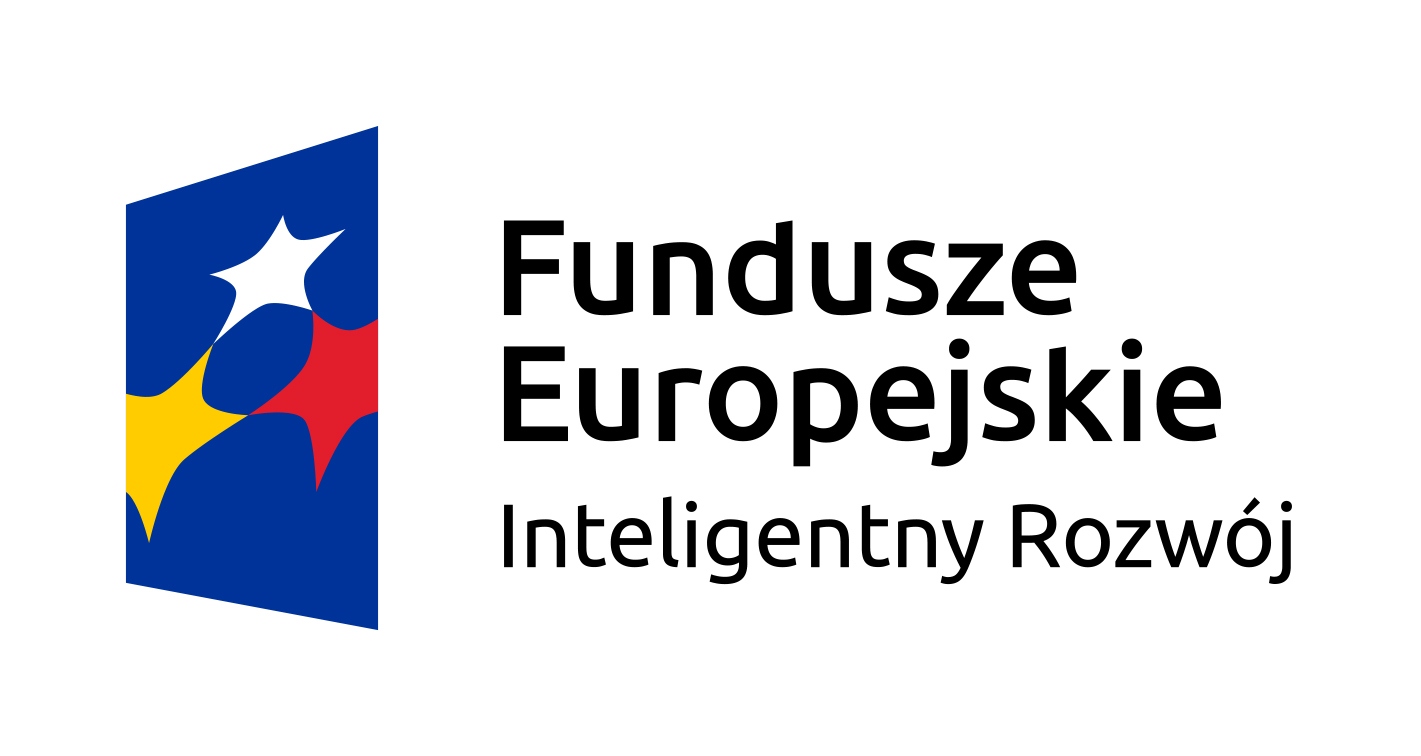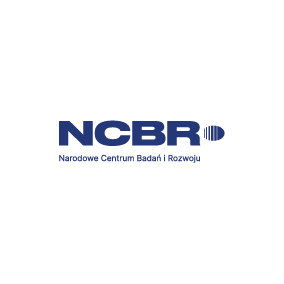 NNT – an innovative startup from Gdańsk with academic roots – develops technology that allows to quickly, fully non-invasively determine the state of stress in steel materials.
The technology, based on an advanced analysis of magnetic phenomena (Barkhausen effect), gives a wide range of possibilities to examine the stress of steel elements of different sizes, geometries, including those covered with varnish coatings.
Unwanted stresses occurring in steel materials are one of the primary causes of cracking, which can often have catastrophic consequences. Knowledge of the state of stress can therefore provide early information to prevent them. This is of great importance for safety, but also for limiting the negative economic consequences of failure. In addition, knowledge and control of the stress state is helpful in controlling production or service processes – for example, to quickly verify the effectiveness of stress relief in welding processes.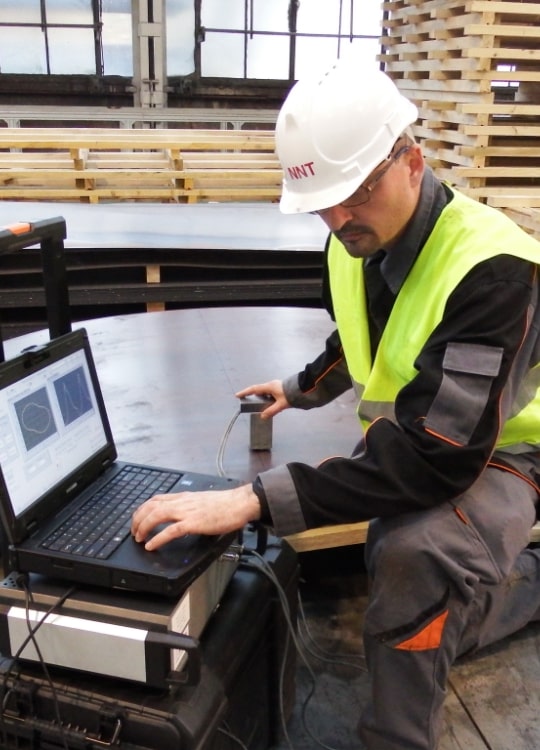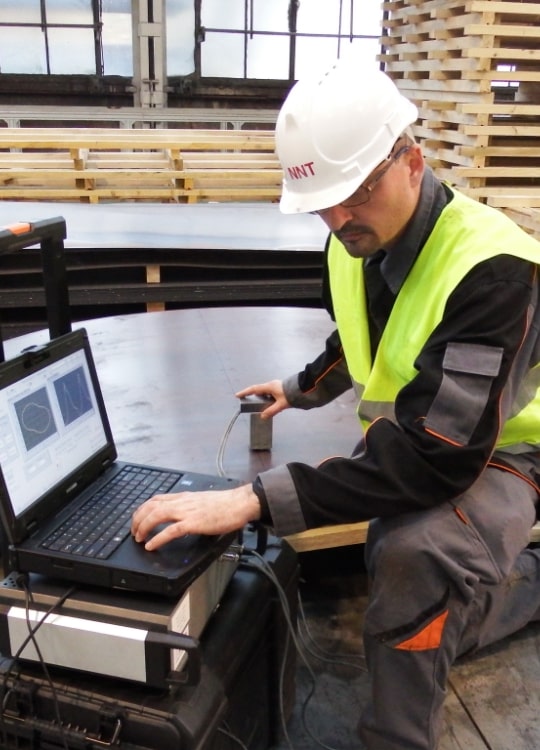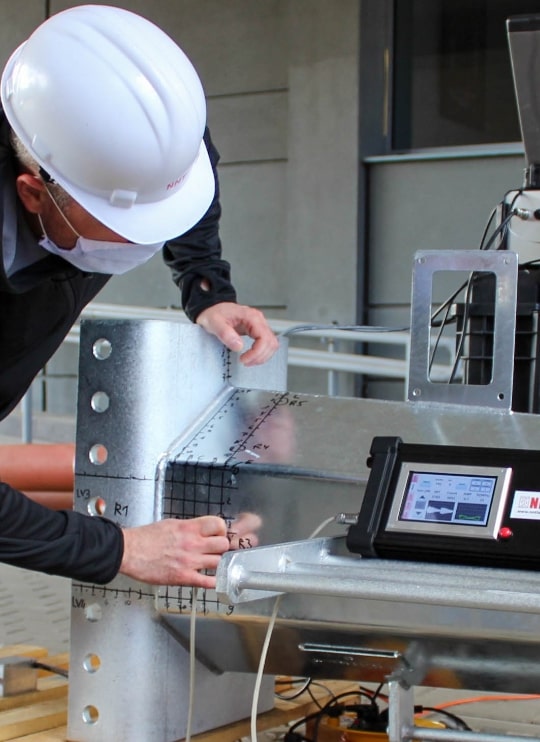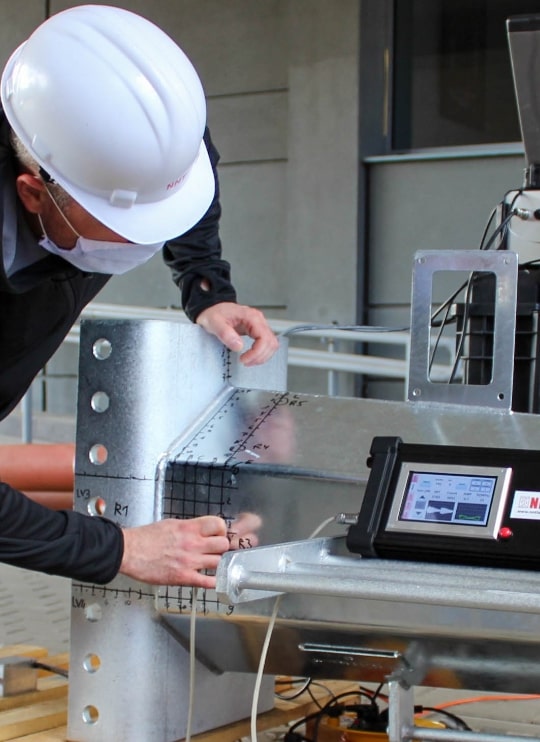 NNT offers both services and equipment for stress level diagnostics, including the latest MagStress5c system
System, which is the first device in the world that can provide stress levels in MPa in less than 10 seconds from probe application. The sensors of this technology can also be used in production lines, operate on-line and become part of Industry 4.0 solutions.
Compared to competitive solutions, the MagStress5c has advantages on many levels, including:
Full customization according to customer needs

Quick and easy determination of stress state (testing time in seconds)

Direct display of stress values in MPa

Ability to test through paint coatings

Resistance to atmospheric conditions

Touch screen display

Long-lasting standalone operation
We also develop other NDT technologies
NNT is also developing other NDT technologies, including advanced MFL defectoscopy, microstructure degradation diagnostics.
We also offer 3D printing service
Based on our experience and equipment base we also offer 3D printing services.
We offer to our Customers and Partners



President of the Board, NNT
Our methods allow for comprehensive structural condition assessment and are complementary to established non-destructive testing methods.
We invite you to cooperation and contact
We collaborate and are open to expanding our cooperation with all entities that are interested in the development and application of innovative methods of nondestructive testing of steel structures. NNT is also involved in the implementation of an innovative project of floating drones operating in a swarm concept intended, among other things, to clean up polluted waters.
Address details
NNT Sp. z o.o.
ul. Kartuska 432A
80-125 Gdańsk
Address for correspondence
Gdański Park Naukowo-Technologiczny
ul. Trzy Lipy 3
80-172 Gdańsk
Bud B, pok. 2.16.1.B